Posts for tag: pediatric dentistry
By Pineland Family Dentistry
July 02, 2016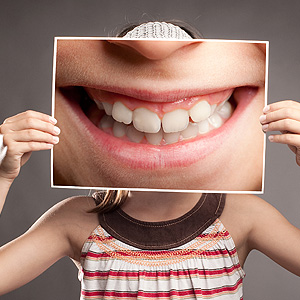 Around ages 6 to 8, a child's primary teeth will begin to loosen to make way for their permanent teeth. If all goes well, the new set will come in straight with the upper teeth slightly overlapping the bottom.
But sometimes it doesn't go that well: a child may instead develop a poor bite (malocclusion) that interferes with normal function. If we can detect the early signs of a developing malocclusion, however, we may be able to intervene and lessen its impact. You as a parent can play a vital role in this early detection.
The first thing you should be watching for is teeth spacing. Normal teeth come in straight with a slight gap between them. But there are two abnormal extremes to look for: teeth having no space between them or crowded together in a crooked, haphazard manner; or they seem to have too much space between them, which indicates a possible discrepancy between the teeth and jaw sizes.
You should also notice how the teeth come together or "bite." If you notice the lower front teeth biting in front of the upper (the opposite of normal) it may be a developing underbite. If you see a space between the upper and lower teeth when they bite down, this is a sign of an open bite. Or, if the upper front teeth seem to come down too far over the lower, this could mean a deep bite: in extreme cases the lower teeth actually bite into the roof of the mouth behind the upper teeth.
You should also look for crossbites, in which the teeth in one part of the mouth bite abnormally in front or behind their counterparts, while teeth in other parts bite normally. For example, you might notice if the back upper teeth bite inside the lower teeth (abnormal), while the front upper teeth bite outside the lower front teeth (normal).
The important thing is to note anything that doesn't look right or seems inconsistent with how your child's teeth look or how they function. Even if you aren't sure it's an issue, contact us anyway for an examination. If it really is a developing bite problem, starting treatment now may lessen the extent and cost of treatment later.
If you would like more information on bite development in children, please contact us or schedule an appointment for a consultation.
By Pineland Family Dentistry
February 10, 2016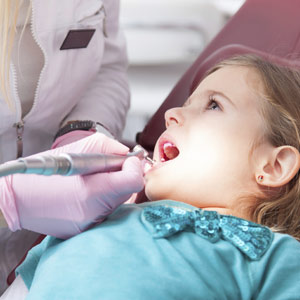 Your family uses fluoride toothpaste and your drinking water is fluoridated too. So with the fluoride your child already takes in, is it really necessary for topical fluoride treatments during their regular dental visits?
The answer is most definitely. Fluoride has a unique ability to strengthen enamel, your teeth's protective cover against decay and other diseases. It does this by infusing itself in the enamel structure and making it that much more resistant to acid attack and decay.
This infusion occurs in two ways. First, growing teeth obtain it through the bloodstream as they incorporate other minerals that make up the enamel structure. The very small amount of fluoride added to drinking water — as low as one part per million (ppm) — imparts sufficient fluoride to developing teeth. In the absence of fluoridated water, dietary fluoride supplements can achieve the same effect.
The second way is just after the teeth have erupted and are still quite young. In this case, fluoride coming in direct contact with the enamel surface is absorbed, resulting in changes to the enamel's crystalline structure that will create added strength. This can occur to a limited degree through fluoride toothpaste or other dental products. The concentration of fluoride in these products, though, is relatively low (850-1500 ppm) as mandated by the U.S. Food and Drug Administration for safety.
Professional applications, on the other hand, are much higher — 12,300 to 22,600 ppm depending on their form. They're applied, of course, under strict clinical guidelines to cleaned tooth surfaces, usually as a gel, foam or varnish. The latter form will often continue leaching fluoride into the enamel for a month or more.
These topical applications can greatly strengthen the teeth of children who don't have the benefit of fluoridated water or may be at higher risk for dental disease because of socio-economic conditions. But they can still be helpful for children with adequate fluoride exposure and low risk factors for disease. At the very least, fluoride treatments can give your child an added boost of protection as their teeth continue to develop.
If you would like more information on topical fluoride treatments for children, please contact us or schedule an appointment for a consultation. You can also learn more about this topic by reading the Dear Doctor magazine article "Topical Fluoride."